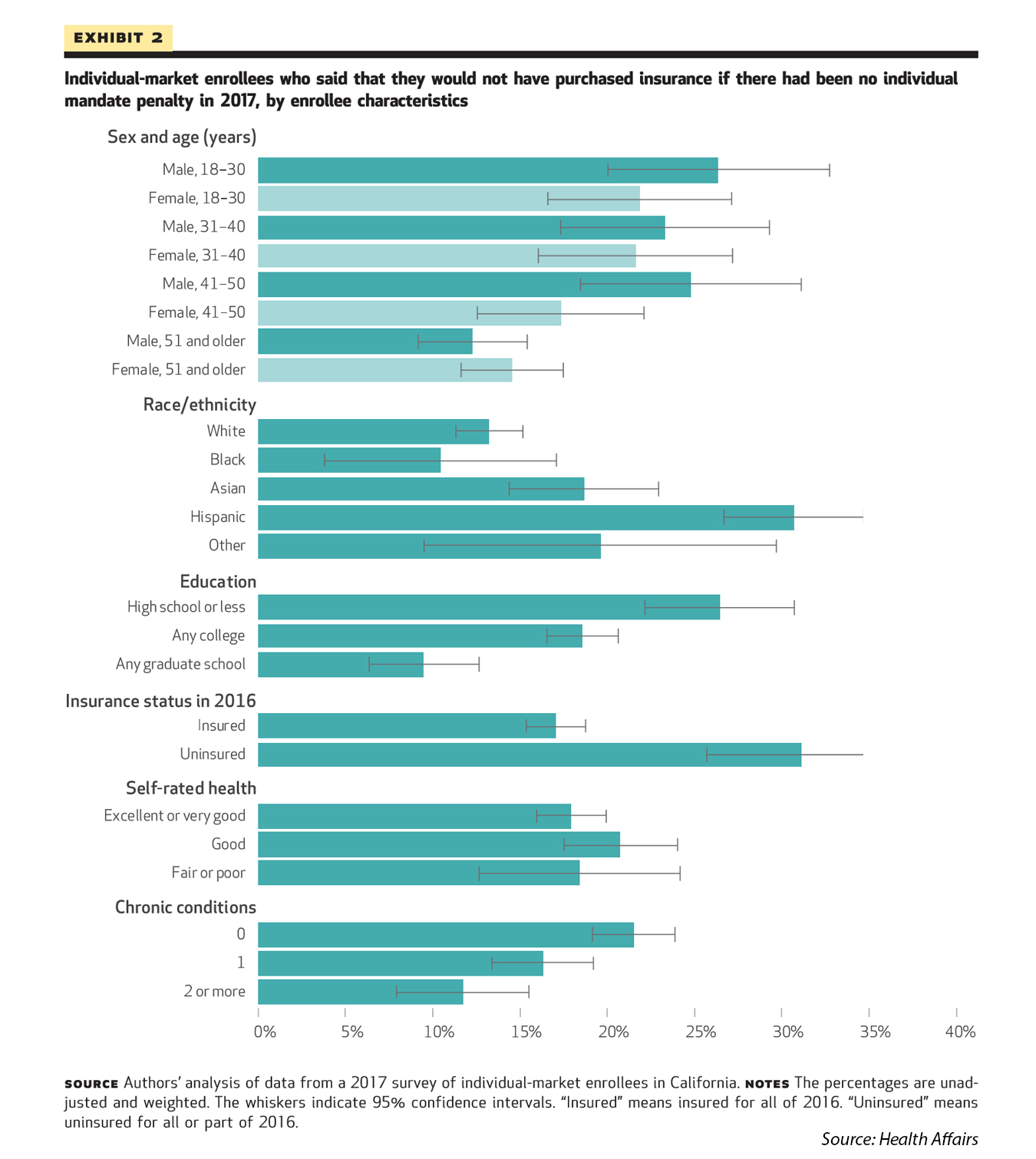 A Health Affairs study shows 19 percent of Californians who bought individual health care plans would not have done so if they didn't face a tax penalty. The study, published in January in the journal Health Affairs, stems from a 2017 survey in which researchers at Harvard University Medical School and Massachusetts General Hospital asked more than 3,000 Californians who had bought individual health care plans: "Would you have purchased health insurance coverage this year if there was no penalty?"
Nineteen percent said they would not have, and a disproportionately large number of those were in population groups most likely to be uninsured before the law took effect.
About 31 percent of Hispanics responding to the survey said they would not buy health insurance if it were not required, compared with 13 percent of whites, according to Vicki Fung, lead author of the study and an assistant professor of medicine at Harvard Medical School. (Hispanics can be of any race.)
About 22 percent of people without chronic conditions said they would not have bought insurance if there were no penalty, compared with 12 percent of those with two or more chronic illnesses, according to the study. And more than twice as many men aged 18 to 30 said they would have dropped coverage than among those 51 and older.
For more, read Barbara Feder Ostrov's coverage.