For two decades, University of Southern California scientists tracked the health of children in eight Southern California communities, while simultaneously tracking the air quality in the region.
The landmark USC Children's Health Study released findings last year that as pollution decreased in the Los Angeles basin, kids' lungs grew stronger.
Earlier this month, they expanded on those findings and reported that in addition to stronger lungs, the region's children — especially those with asthma — have fewer respiratory symptoms thanks to the cleaner air.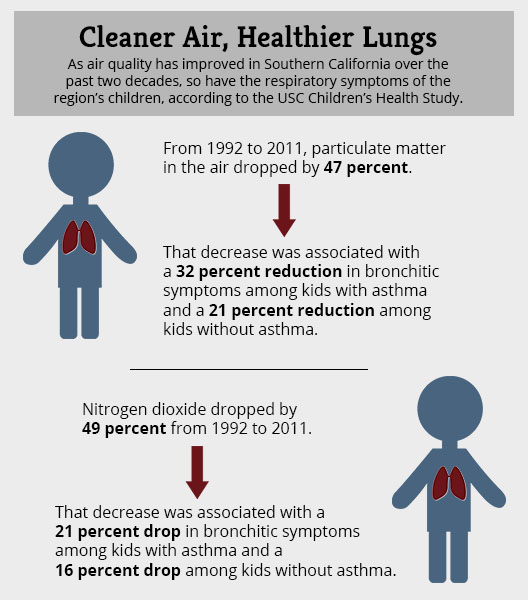 Read more about the findings released earlier this month and the findings released in 2015.