A measure to protect California consumers from surprise medical bills — among the longest-debated issues to be considered by state lawmakers — moved closer than it's ever been to becoming law when the Senate approved it Monday with a 35-1 vote.
The bill would relieve patients from having to pay surprise medical bills out of pocket by requiring insurers to reimburse out-of-network doctors and other health providers a "fair amount" and doctors to accept the payments, said its author, Assemblyman Rob Bonta (D-Oakland).
That rate would be 125 percent of the amount Medicare pays for the same service or the insurer's average contracted rate for the service, whichever is greater.
The bill still faces additional review before Wednesday, the deadline for passage by the legislature, but its supporters expect it to be sent to the governor for signature.
Surprise medical bills can happen when patients at a hospital or other facility considered in-network by their insurance receive care from a provider who does not contract with the insurer and is considered out-of-network. Since the doctors have no contract with the insurers, they can bill the patients for the full cost of the care. These surprise bills commonly come from radiologists, anesthesiologists or pathologists, specialists likely not chosen by the patient or ones the patient may not even realize has been involved in the care.
Some doctors have chosen to not contract with insurers to allow themselves to command their own higher rates. However, if this legislation passes, providers will be forced to cooperate with insurers and agree upon rates, said Andrea Caballero, program director of the San Francisco nonprofit Catalyst for Payment Reform.
"Because contracted rates are usually higher than Medicare rates, it is hard to say whether the Medicare benchmark will kick in," Caballero said.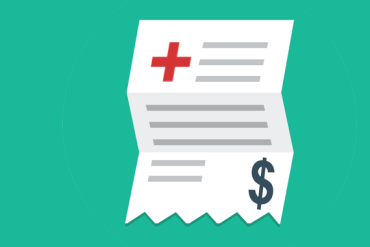 A similar bill last year required that out-of-network providers be reimbursed 100 percent of the amount Medicare pays for a service, but it stalled in the Assembly.
This bill represents a more balanced approach, said Sen. Ed Hernandez (D-West Covina), another of the bill's sponsors. "This is a more generous payment standard for non-contracting providers."
But "more generous" depends on whom you ask. Sen. Joel Anderson (R-Alpine), who voted against the bill, said compensation to out-of-network providers could be improved.
"This bill is much closer to a true balance," Anderson said, "but my problem is, if we don't compensate [doctors] for all their effort, they won't do the job. No one is going to work for free."
Similar measures are being looked at in several other states. Florida recently passed a law exempting patients from having to pay the surprise bills.
Bonta's bill specifically addresses medical bills only for non-emergency services. Billing patients for emergency care costs that insurers don't cover is prohibited under state law.
The fight against surprise medical bills has been going on for 16 years, Hernandez said. This bill is the most promising solution thus far, he said.
The bill would also establish an independent dispute process in which doctors can make their case for higher payment.
The bill is significant because it takes the patient out of the middle of the payment dispute between doctors and insurers, consumer advocates say.
"This bill will give consumers some of the strongest protections against surprise out-of-network medical bills in the nation, while ensuring providers are paid fairly," said Anthony Wright, executive director at Health Access, a Sacramento-based health care advocacy group. "Patients who go to in-network hospitals would only be responsible for in-network cost sharing for all the care they receive."