Some political observers were surprised when two Republican congressmen from California's Central Valley voted for the GOP-led House bill to repeal the Affordable Care Act and curtail federal spending on Medicaid, the health program for low-income people.
After all, thousands of people in their districts could lose their health coverage if the bill became law.
Now, Reps. David Valadao (R-Hanford) and Jeff Denham (R-Turlock) have introduced legislation of their own to increase payments for doctors who treat Medicaid patients. Medicaid reimbursement rates in California are among the nation's lowest, hampering some patients' access to care.
Critics say the bill is short on details, and they call it a "distraction" from what they view as the congressmen's votes to strip health coverage from their own constituents.
"The proposal is really embarrassingly transparent in its attempt to change the focus of discussion away from basic coverage for low-income folks," said John Capitman, executive director of the Fresno-based Central Valley Health Policy Institute.
The Denham-Valadao bill, currently in the House Committee on Energy and Commerce, would require federal health officials to study ways to boost doctors' Medicaid pay in an unspecified region with a disproportionately high number of Medicaid patients, with the goal of improving access to care. Most counties in California's heartland fit that description. In Fresno County, the seat of the Central Valley, half the population is covered by Medi-Cal, California's version of Medicaid
Denham defended the bill, saying it is one of many to come that will build upon the "repeal and replace" legislation known as the American Health Care Act (AHCA). The Senate's version of the bill, crafted in secret, was expected to be released Thursday.
"We have the AHCA, which we expect is going to come back differently in the Senate, so we've got more opportunities to make changes," Denham said in an interview. "It's one thing to have an insurance card, but if their deductibles are too high or they have no doctor that will see them, then they really still have no coverage."
The Denham-Valadao bill does not specify the cost of the Medicaid pilot project it seeks to establish, nor does it say what kind of payment-boosting methods could be tested or how long the study would last. That lack of detail makes it difficult to analyze the legislation's impact, some health policy experts said.
Capitman agreed that higher reimbursement rates could encourage more Central Valley doctors to see Medi-Cal patients, but that alone wouldn't draw more physicians to the region.
Chris Perrone, director of the Improving Access team at the California Health Care Foundation, said boosting Medicaid rates while stripping coverage from some people is illogical and would not make it easier for doctors to sustain a practice. (California Healthline is an editorially independent publication of the California Health Care Foundation.)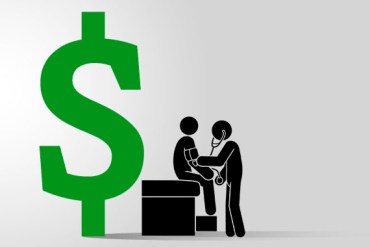 "If the goal is to improve access to care, the place to start is not with reimbursements. The place to start is with coverage," Perrone said. "To vote for a bill that pulls back Medicaid expansion and then to propose this other bill is preposterous."
However, Lanhee Chen, a health policy expert at the Hoover Institution, praised the Denham-Valadao bill as an opportunity to find a solution for one of Medicaid's most pressing problems.
But Chen noted that while low Medicaid payment rates are a matter of some urgency in California that is not the case in many other states. Others "will most likely see this as a California issue, rather than a national problem, so it might be difficult for this to gain traction nationally," he said.
Cathy Frey, CEO of the Central Valley Health Network, based in Sacramento, said the new proposal by Denham and Valadao could be a response to the heat they are feeling from their constituents, since the congressmen voted for the AHCA in May.
Earlier this year, before Valadao's AHCA vote, Frey's group had given him a "Health Champion" award for his leadership in "promoting sensible healthcare policies" and his support of community health centers in the Valley.
His support for a plan that could potentially end coverage for some of the patients those health centers serve came as a surprise, Frey said.
"Disappointment is the word that comes to mind," she said.