Senate Republicans unveiled Thursday their revamp of the Affordable Care Act. Within a day, several GOP senators publicly announced their opposition to the plan — including two credited as part of the drafting committee, Sens. Ted Cruz and Mike Lee.
Who are the GOP senators who worked on the American Health Care Act? You've likely heard that they worked  behind closed doors and are all white men chosen by Majority Leader Mitch McConnell. Here are some of their vital stats that may have influenced the outcome.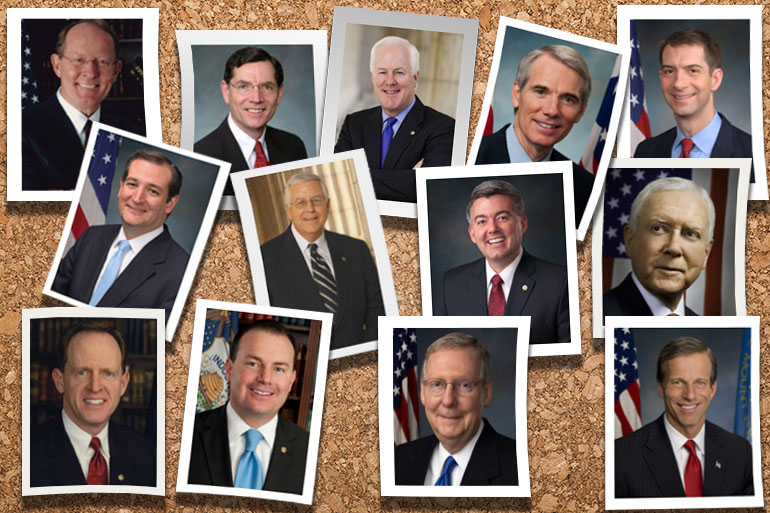 Sources: Census Bureau; CMS.gov; CNN; Gallup; Kaiser Family Foundation; Medicaid.gov; Senate.gov
Contributors: Phil Galewitz, Doug Carroll, Caitlin Hillyard, Lynne Shallcross and Terry Byrne
This story was produced by Kaiser Health News, an editorially independent program of the Kaiser Family Foundation.