More than 300,000 cases of gonorrhea, chlamydia and syphilis — the most common sexually transmitted bacterial infections — were reported in California in 2017. That represents a 45 percent increase since 2013 and the highest number since the state started tracking these infections, California Department of Public Health numbers show.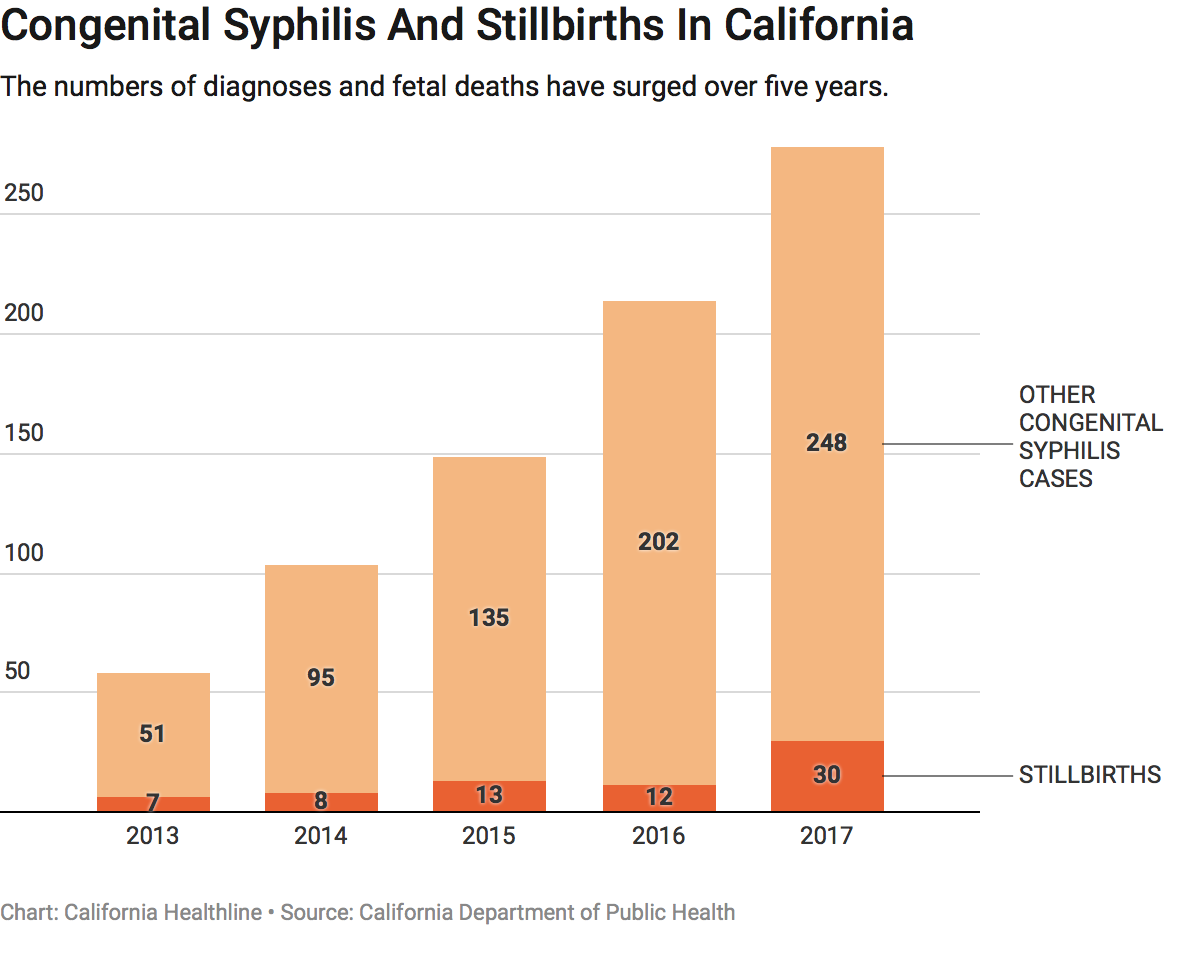 Some of those cases had tragic endings: Thirty of the 278 babies affected by congenital syphilis in 2017 were stillbirths, the highest number in 22 years. Congenital syphilis occurs when syphilis passes from a pregnant woman to her fetus.
California has the second-highest rate of congenital syphilis in the country after Louisiana, according to the most recent national data.
For more, read the coverage by Harriet Rowan and Alex Leeds Matthews.