LA PLANT, S.D. — Past a gravel road lined with old white wooden buildings is a new, 8-acre village dotted with colorful houses, tepees, and a sweat lodge.
The Simply Smiles Children's Village, in this small town on the Cheyenne River Reservation, is home to a program aimed at improving outcomes and reducing trauma for Indigenous foster children.
All foster programs seek to safely reunite children with their families. The Children's Village goes further.
"We want to make Lakota citizens of the world," said Colt Combellick, who oversees mental health programs at the village. "If we can help them relearn their culture and their heritage and connect them to the resources that they need to thrive moving forward, we're going to try to make that happen."
The program is an example of the growing nationwide effort to improve services for Indigenous children, after generations were routinely traumatized by being separated from their families and cultures. While the Indian boarding school era is over, and improvements have been made to child welfare systems, Indigenous families remain overrepresented in the foster care system.
Simply Smiles, a nonprofit organization, aims to improve Indigenous foster care by keeping children in their tribal community instead of placing them in foster families away from the reservation. It has hired trained professionals whose full-time job is to care for children in a village setting that provides cultural programming and mental health services.
"We actually have research that shows that kids who have stronger cultural identity have better child well-being outcomes" such as succeeding in school and avoiding drugs, said Angelique Day, an associate professor at the University of Washington and an expert on Indigenous child welfare.
Day, who is not affiliated with Simply Smiles, said she's excited by any innovative program aimed at improving child welfare in tribal communities if it provides adequate training so foster parents can support the children and avoid turnover. She said it's also important for organizations to arrange for independent evaluation of kids' progress after leaving foster programs.
It's too early to say whether Simply Smiles will succeed in its goals, but the Children's Village has the support of the leaders of the Cheyenne River Sioux Tribe and has attracted interest and visits from officials representing Indigenous nations across the country.
It was a Cheyenne River Sioux tribal member who suggested the nonprofit set up a foster village on the reservation after learning about a similar program the nonprofit runs in Mexico. The tribal council voted to support the idea, and Simply Smiles has advisers including child welfare experts, elders, and other leaders of the Cheyenne River Sioux and other tribes.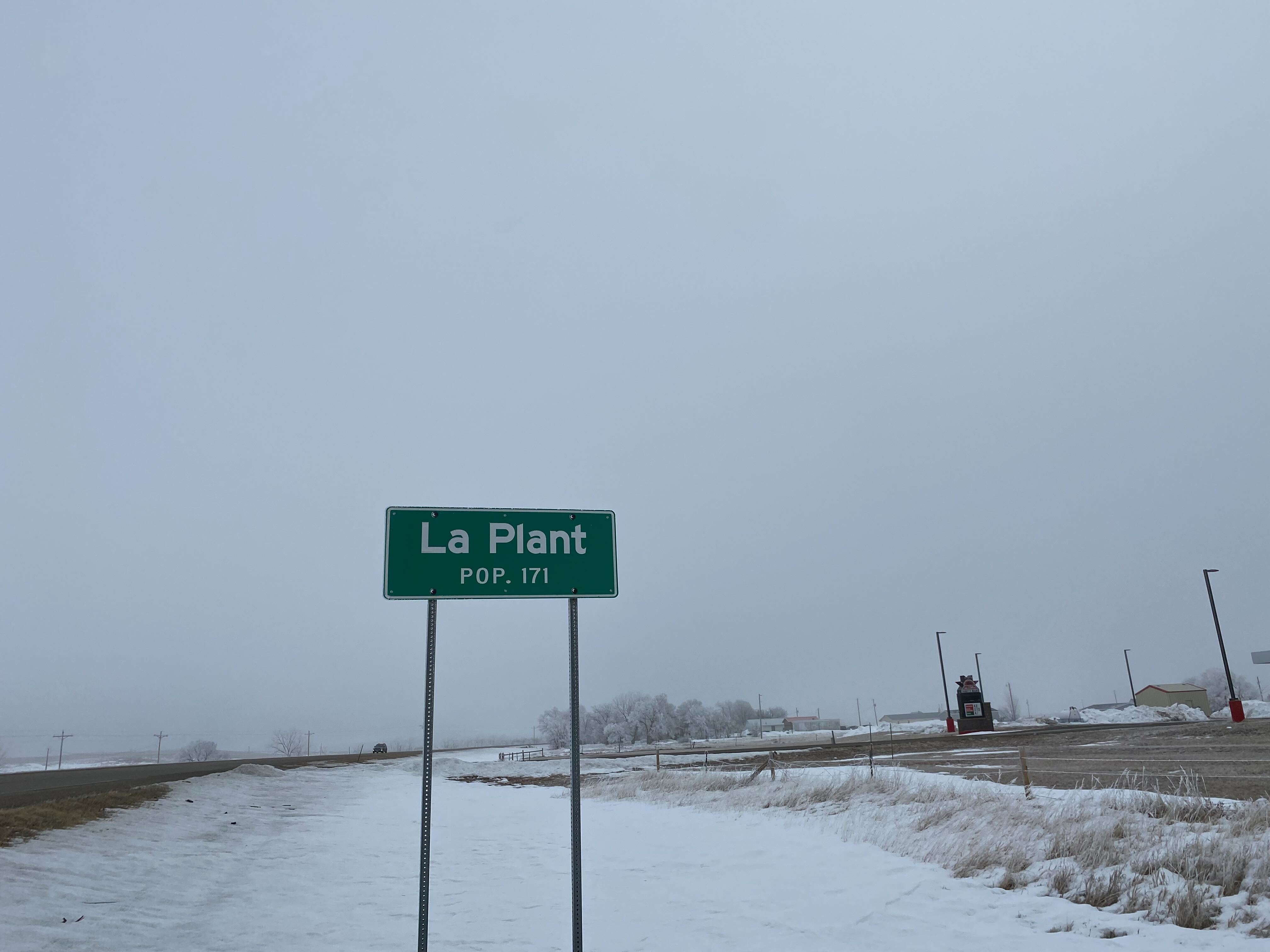 Simply Smiles' model combines living in a house in a family setting with the resources of more institutional settings, said Bryan Nurnberger, president and founder of the Connecticut-based nonprofit.
The Children's Village in La Plant has one foster parent caring for three teenagers. It's hiring other parents to fill its three homes, which, together, can house up to six parents and 18 children.
The family has access to a counseling and family visiting center, as well as a large blue barn that stores a bus, maintenance equipment, and new clothing for the children to "shop" through.
MarShondria Adams, 39, grew up with stepsiblings who were placed in multiple foster homes. Last year, she moved 300 miles from Sioux Falls, South Dakota's largest city, to La Plant, population 167, to become a foster parent at the Children's Village.
On a recent cold and foggy morning, Adams' three foster teens made smoothies for breakfast inside their navy-blue house with a bubble-gum-pink front door at the Children's Village. Adams drove them to school and then returned home, where she did laundry and filled out paperwork for the state's child welfare department. Her after-school plan was to cook dinner as the kids tackled a YouTube exercise class.
Being a traditional foster parent in Sioux Falls would "be a day-and-night difference," Adams said. She wouldn't have on-site resources and staff members to assist her and the children with tasks ranging from repairing flat tires to finding a specialist who conducts learning disability assessments.
"I have all these people that are around me to support me and help me," Adams said. Traditional foster parents probably spend more time than she does playing phone tag with case managers and searching for other resources, she said.
The program's foster parents receive 70 more hours of training than required by the state, including education about Lakota culture. It also offers telehealth therapy, evaluations, and medication management to the foster parents, children, and birth parents. Combellick said the mental health services use trauma-informed and culturally relevant evidence-based methods.
The nonprofit funds these services through donations, grants, and the state, which also refers potential foster children to Simply Smiles.
Combellick, a member of the Cheyenne River Sioux Tribe, is another Simply Smiles staffer with a personal story about family separations.
His father was 6 years old when his mother went missing and was found dead on the reservation. Combellick's dad and his siblings were sent 80 miles away to an Indian boarding school, where they stayed about a year before being reunited with their family.
Combellick said his father developed post-traumatic stress disorder from boarding school, where he faced corporal punishment and was not allowed to speak the Lakota language.
"That's what spurred my passion. I just wanted to learn about my family history and how to break those cycles of oppression," he said.
Combellick became a social worker and hoped someday to find a way to directly support his tribe.
"I came by Simply Smiles, and — boom! — it's like 300 yards from where my ancestors grew up," he said.
Studies in the 1970s found that states with large Native American populations were removing up to 35% of Native American children from their families. This was often due to judgments about poverty and traditional child-raising practices, not abuse. Of those who went to foster care, 85% were placed with non-Native families.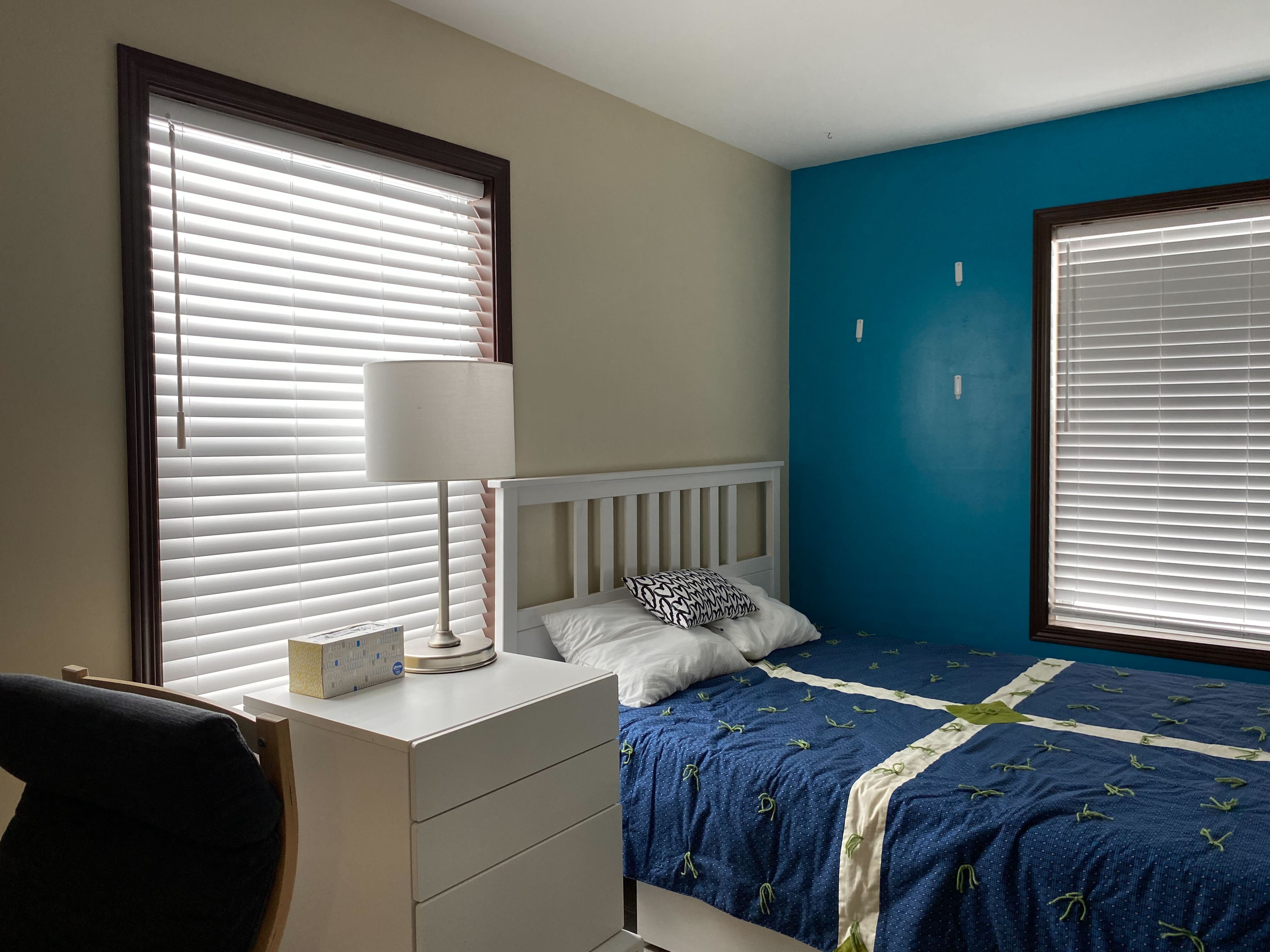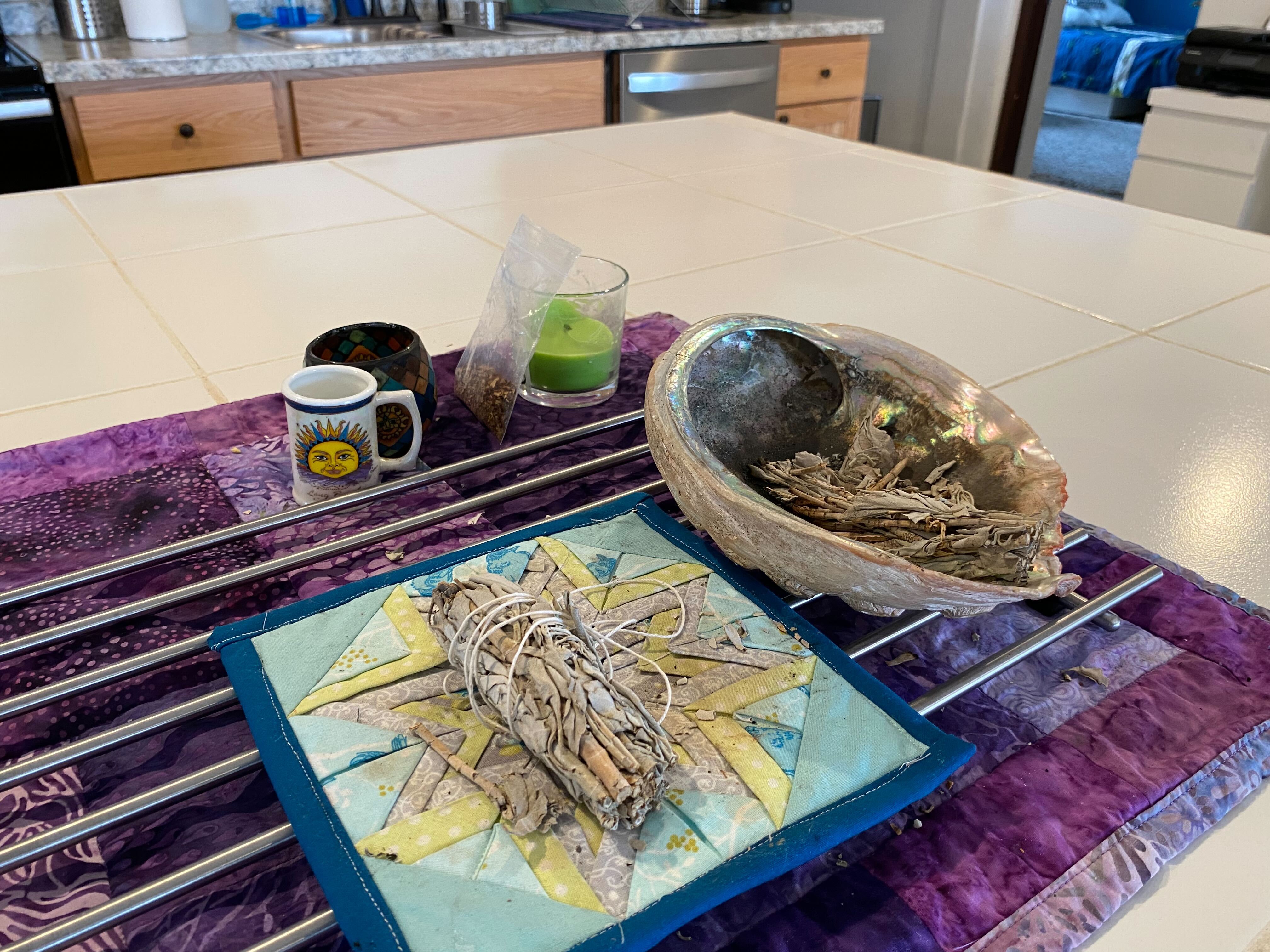 Congress passed the Indian Child Welfare Act in 1978 after hearing testimony about the psychological and cultural effects of family separation. The law aims to keep Native American families together or, when that's not possible, to place children with relatives or other tribal members.
The future of the Indian Child Welfare Act is now in the hands of the Supreme Court. Critics challenging the act in court say it is a discriminatory, race-based law. Supporters say the act is supported by the long-standing, but now threatened, legal standard that tribes are sovereign political entities.
Experts say the law has reduced disparities since the 1970s, but by 2003 child protection agencies were still more likely to investigate and substantiate allegations against Native American families than other groups, and more likely to remove their children than those of any other group, according to data analyzed by the Annie E. Casey Foundation.
And as recently as 2020, Native American children were nearly three times as likely to be in foster care as other children, according to a Casey Foundation analysis. More than half of these foster children were placed with non-relatives or non-Indigenous caregivers.
South Dakota, which has a foster care rate 60% higher than the national average, has a shortage of licensed foster parents from all backgrounds.
This rate and shortage are highest for Indigenous South Dakotans. More than half the state's foster children are Native American, even though Native children make up only 12% of the population.
South Dakota lawmakers recently rejected legislation that would have codified parts of the Indian Child Welfare Act into state law. But they may create a task force to study how the state can improve Indigenous child welfare.
Eleven percent of the state's licensed foster homes are Native American, according to state data. Child welfare expert Day, a descendant of the Ho-Chunk Nation, said some Native Americans aren't able or approved to accept foster children because they have low incomes or live in crowded or subpar housing.
"It's not like tribal families don't want to step up and do this work. It's that we have barriers, systemic barriers, that are embedded within the system that discriminate against families who want to do this work," she said.
Even with the pay and on-site support, Simply Smiles has found it challenging to recruit and retain caregivers. The first foster family arrived in fall 2020, but the parent burned out amid covid pandemic closures on the reservation. Another parent, from a large city outside South Dakota, left after finding life in such a remote area too difficult.
Marcella Gilbert, a member of the Cheyenne River Sioux Tribe, coordinates cultural programming such as trips to powwows and outings to hunt elk and bison. She also cares for the children when their foster parent needs a break.
"We're asking people to do the hardest job in the world, which is being a parent to children coming into our homes with loss and trauma," she said.
This story was produced by KHN (Kaiser Health News), a national newsroom that produces in-depth journalism about health issues. Together with Policy Analysis and Polling, KHN is one of the three major operating programs at KFF (Kaiser Family Foundation). KFF is an endowed nonprofit organization providing information on health issues to the nation.