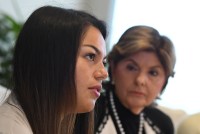 Doctors Fight Legislation Prompted By Sex Abuse Scandals
In response to recent high-profile sex abuse cases, some California lawmakers want doctors to give patients more information about pelvic exams, and then get a signature proving they did. Doctors in the Golden State and beyond are pushing back.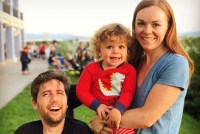 Going Down Fighting: Dying Activist Champions 'Medicare For All'
Presidential hopeful Elizabeth Warren tried to tell the story of Ady Barkan in the latest Democratic debate. He's one of the most prominent advocates for "Medicare for All" and is spending his remaining time alive doing everything he can to make the case that all Americans need affordable health coverage.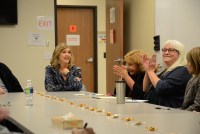 Dealing With The Lingering Effects Of A Mass Shooting
Veronica Kelley, head of San Bernardino County's Department of Behavioral Health, knows firsthand that the mental health effects from mass shootings linger. Nearly four years after her community was devastated by a massacre of 14 people, Kelley has advice for Gilroy, El Paso, Dayton and other communities reeling from recent carnage.