Latest California Healthline Stories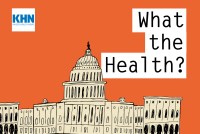 Podcast: KHN's 'What The Health?' Coming Soon: 'Long-Term Short-Term' Plans
In this episode of KHN's "What the Health?" Julie Rovner of Kaiser Health News, Anna Edney of Bloomberg News, Margot Sanger-Katz of The New York Times and Kimberly Leonard of the Washington Examiner talk about the latest Trump administration efforts to address high drug prices, what's next for short-term health insurance plans and insider trading charges against a New York GOP congressman.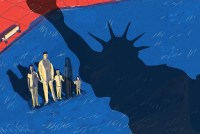 Choosing Between Death And Deportation
What happens when an undocumented immigrant has a life-threatening diagnosis? Much depends on where the person lives. And even in states with generous care for a dire illness, a patient can face difficult life-and-death choices.