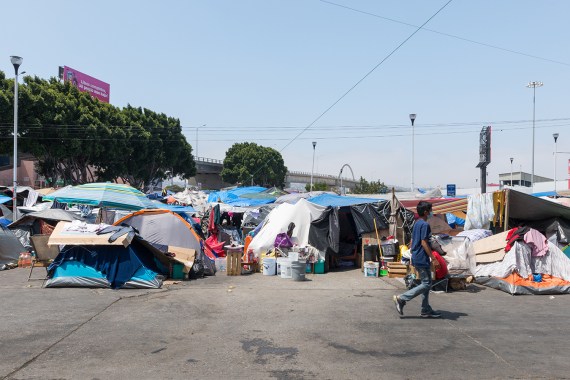 (Heidi de Marco / California Healthline)
Postcard From Tijuana
'It's a Mission': Volunteers Treat Refugees Massing at the Border
A growing number of Mexican and Central American migrants are trying to cross into the U.S. at the southern border. Volunteers at one free clinic in Tijuana tend to the health needs of migrants waiting for their immigration cases to come up — and simply trying to survive in packed and dangerous encampments.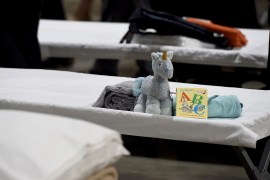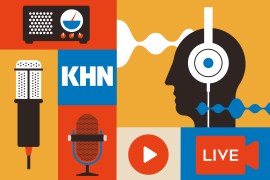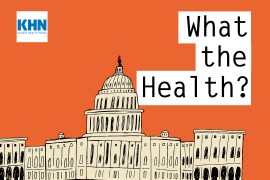 Podcast
KHN's 'What the Health?': The ACA Lives
In a surprisingly strong 7-2 decision, the Supreme Court turned back the latest constitutional challenge to the Affordable Care Act, likely heralding the end of GOP efforts to strike the law in its entirety through court action. Meanwhile, Democratic lawmakers are looking for ways to expand health benefits. Joanne Kenen of Politico, Mary Ellen McIntire of CQ Roll Call and Rachel Cohrs of Stat join KHN's Julie Rovner to discuss these issues and more. Also, Rovner interviews Andy Slavitt, who recently stepped down from the Biden administration's covid response team, about his new book on the pandemic.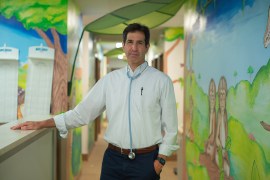 Supreme Court Declines to Overturn ACA — Again
Justices rule that Republican state officials and individuals did not have standing when they brought a suit arguing that a change in the tax penalty for not having insurance invalidated the historic health care law.